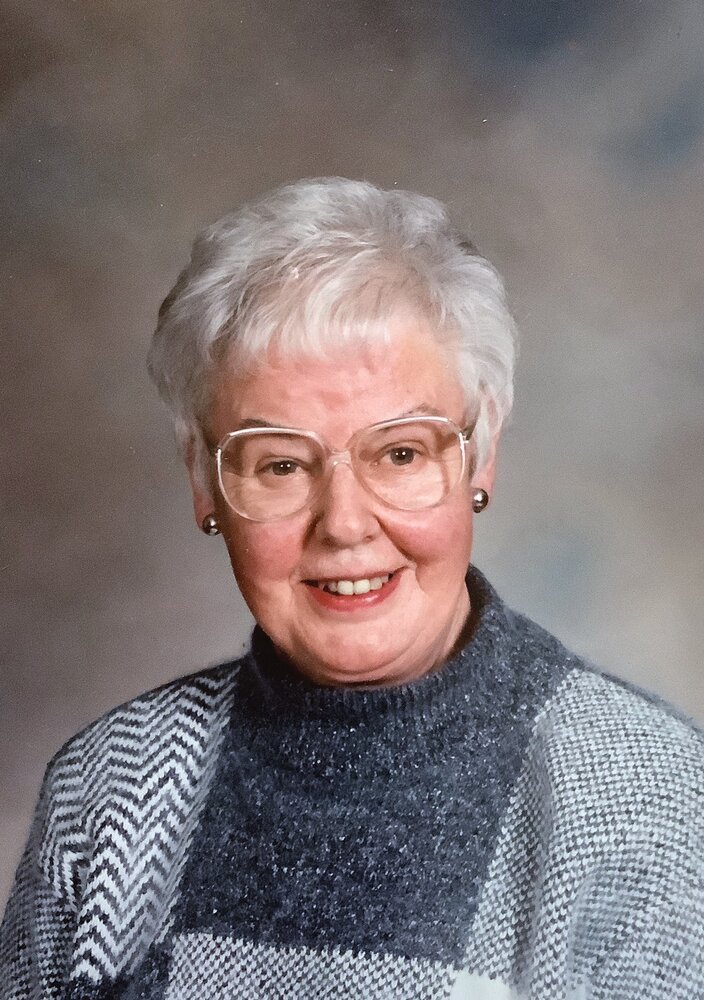 Obituary of Alma Mary Armstrong
It is with heavy hearts that the family of Alma Mary Armstrong (nee Vance) announces her passing in her 95th year on April 5, 2020. She was the loved wife of the late John Fraser Armstrong (Jack), who passed in 1981. Alma was the last surviving child of Gordon and Winifred Vance and was predeceased by her sisters Doris and Muriel, and brothers Blake and Ken.
Alma is lovingly remembered by her daughter Mary Rebecca, and husband Art DeVitalis, of West, Texas, and son Jim (James Vance) Armstrong, wife Luba, of Mississauga and her beloved grandsons Reilly, of Toronto, Arthur, of Penelope, Texas, and Blake of Mississauga, as well as sister in law Norma Vance of Forest, and many beloved nieces and nephews, and their families.
Alma was a longtime resident of Kitchener and a member of St. Andrews Presbyterian Church. She worked in London as a young woman for Labatts, and for Central Aircraft during WWII. She resumed her career after raising her children, and worked for Firestone, and the Waterloo County Board of Education until retiring.
Alma enjoyed knitting, curling, camping, bowling, and was a top-notch Crokinole player – putting the rest of the family to shame most games. She enjoyed traveling, visiting many countries in Europe, seeing lots of Canada, and many US states with family and friends. She was quick-witted, always welcoming, and we will miss her endless love, support and kindness.
The family would like to thank all of her friends, neighbors and caregivers who did so much and were so good to Alma. In lieu of flowers, donations to St. Andrews Radio and Television Ministry would be most appreciated.
Cremation has taken place and a memorial services will be held Saturday, September 17th, at 1 p.m., at Dennings of Forest – 9 James St. After interment at Beechwood Cemetery in Forest, a reception will follow at Dennings.
*******************************************************************
A memorial service to celebrate the life of Alma Mary Armstrong (nee Vance), who passed away on Saturday, April 5th, 2020, will be held at DENNING'S OF FOREST, 9 James Street South, Forest, at 1:00 PM, on Saturday, September 17, 2022.
A reception at DENNING'S will be held following graveside interment at Beechwood Cemetery in Forest.
In lieu of flowers, condolences for the family and memorial donations to St. Andrews Presbyterian TV Ministry in Kitchener may be arranged by contacting Denning's of Forest.
Those wishing to view the service via live-stream are welcome to visit www.forestfuneralhome.com this coming Saturday, September 17, 2022, at 1:00 pm.
Share Your Memory of
Alma