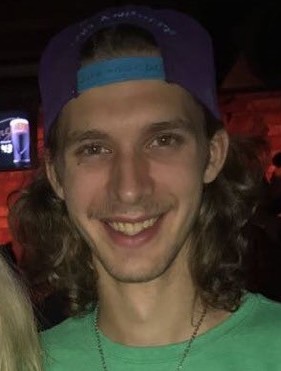 Obituary of Cody Sheldon Pelletier
With shattered hearts, the family of Cody Sheldon Pelletier announces his passing after a courageous 3-year fight against cancer on Friday January 22nd, 2021, in his 25th year.
Cody will forever live on through his devoted family; his wife Ashley, his parents Michelle Nevill and Ed (Janet) Pelletier, his sister ShaeLee Nevill-Pelletier, and his precious furbabies Harley, Joker, Poison, Stark, and Sly. He will also be forever remembered by his in-laws Frank and Vicki Schenning, and numerous grandparents, aunts, uncles, cousins, and friends.
Cody was born on December 2nd, 1996 in St.Thomas, and resided in the St.Thomas and London area until recently purchasing his first home with his wife in Forest. Cody was loved by all and had a profound effect on everyone he knew or met. He had a heart of gold and always wore his heart on his sleeve.
Cody and Ashley shared a special love from the moment they met, a true love story. They were inseparable and always put the other one ahead of themselves, even in the toughest situations. They were each other's ride or die, and Ashley was by his side loving and supporting him, then fighting for him during his illness.
Cody had a passion for anything hockey, from watching the Toronto Maple Leafs to playing goalie every chance he could on or off the ice. He loved many outdoor activities, from fishing, camping, paintball or airsoft, to chasing fish down the river with his best friends. He also loved gaming, and always made sure that he had the latest upgraded consoles to play with his friends around the world.
Spending time with family was very important to Cody, and he enjoyed many traveling adventures with them. He then shared his love of traveling with his beloved wife and loved surprising her with last minute trips to their favourite resort in Mexico.
Cody worked hard and was so proud to purchase his truck "Kaiju" a few years ago. He loved the feeling of drifting around corners, and loved the sound of the muffler that made sure everyone knew when he was nearby. He also always loved motorcycles and dreamed of the day he could own one. His wish finally came true in the summer, and he spent every possible minute riding his bike "Gamora".
A special thank you to all the people that have helped the family through his difficult 3-year fight.
Ohana means family, Family means nobody gets left behind or forgotten.

Due to Covid restrictions, there will be a private funeral. A Celebration of Cody's Life will be held at a later date when Covid restrictions permit. Online condolences may be left at www.forestfuneralhome.com Funeral arrangements entrusted to DENNING'S OF FOREST
Share Your Memory of
Cody