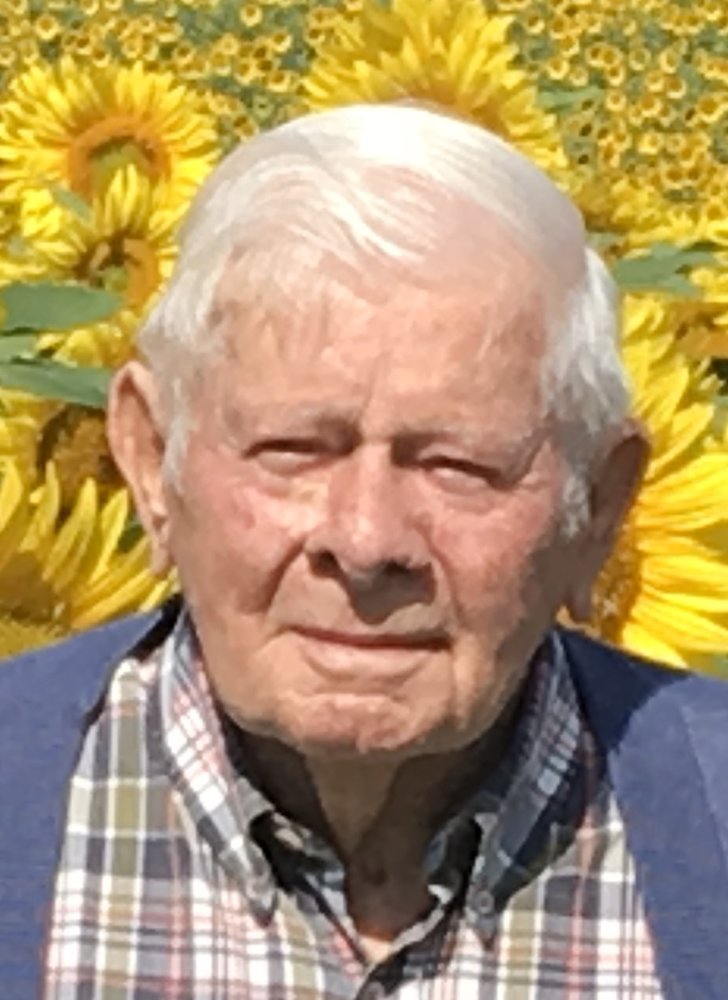 Obituary of Frank Van Bree
A Life Well Lived – Frank Van Bree 1934-2021
"My dear family, please don't be sad that I have gone. Please celebrate my life because I had a very good life."
Frank's life was full. He took on many challenges in his life, putting his touches on them to make them productive, successful stepping stones to the next adventure. Frank was born in Holland on December 22, 1934. He was the fourth child of 12 born to Martin and Josephine Van Bree. He immigrated from North Someren, Holland to Watford, Ontario with his parents and 11 siblings in 1950. They worked together in the fields, the barn, the gardens and in their communities to make money to help support this large family. Frank is survived by his many siblings: (Peter) & Willy Van Bree, Rita & (Hubert) Vossen, (Tony & Mary) Van Bree, Paul & Christine Van Bree, Nellie & (Henrie) Verhoeven, Annie & Bert Geerts, Fran & (Casey) Nooren, Minnie & (Ron) Van Eyk, Pauline & Bill Van Eyk, Tina & Peter Thuss, and Teresa and Jack Van Diepen.
Frank would often share many stories of his younger years with anyone who would listen. He loved telling his family about his teenage boy shenanigans, joy rides in his cars, snowmobile racing, and times where he narrowly avoided the Hoevenaars family porch light. He spoke fondly of times spent chauffeuring nuns and students to the University Campuses, and of the Crazy Hall dance parties. It was at 150 Kent Street, London, that he met the young lady and love of his life, Elsie Hoevenaars who he married 3 years later. Their relationship was movie-screen worthy, with the level of deep understanding, unwavering dedication and robust admiration that only 62 years of marriage together could provide.
Frank & Elsie would raise their four children: Mary Ann & (Ted) Houck, Mark & (Teresa) Van Bree, Josie & (Jim) Sisler, and Teresa & (Rob) Kaelin. Frank was so proud of his kids, of their unique perspectives and directions, their successful careers and of the families they raised alongside their spouses. He wore his Hepta Control Systems, Delta Power, Sisler Electric, Speq Global, and Birnam gear with so much pride, keeping the "coffee shop boys" apprised of all their many successes.
For Frank, hard work went hand in hand with hard play. He took various jobs working in construction and driving truck. After starting up his trucking company he expanded it to become Van Bree Drainage which would grow with the partnership of his brother Paul. In 1973, the two brothers would change their directions and Frank, his wife Elsie and key employee, Doug George, would form Birnam Excavating Ltd, switching focus to work in municipal drainage.
In his early 50's Frank's book of life changed chapters as he began semi-retirement by becoming the Drainage Superintendent for Adelaide Township for 13 years. This also allowed him and Elsie time to enjoy riding their motorcycle throughout North American on various trips with other couples and Blue Knights friends.
In 1988, Frank and Elsie set winter roots as snowbirds in Winter Haven, Florida where Frank would volunteer his time and skills to the golf resort to resolve all drainage and maintenance issues. They would also walk, bike, and golf to keep active and keep in shape. These activities would continue back home as they would bike from Arkona to Strathroy for a coffee. His other retirement hobby would be his birds, that he raised at their Arkona home. Small finches, peacocks, to talking parrots. His favorites would be the African grays.
During this time his family continued to grow with the addition of his grandchildren, Jeremy (Lauren) Houck, Jason (Jen) Houck, Kevin Van Bree (Jess), Bryan (Christina) Van Bree, Jenny (Phil) Coeck, Kaley (Brian) Scott & Jordan (Lindsay) Sisler, Jessie Kaelin, & Dylan Kaelin. Their grandchildren became their pride and joy. As grandparents they would love taking the kids to the Delaware races, camping trips and having sleepovers. Frank loved to teach them how to "hang loose", and always ended any visit with this signature hand gesture.
In more recent years they enjoyed the love and smiles from their 15 great-grandchildren Colton & Beckett, Harrison & Hadleigh, Charlie & Elsie, Deegan, Amelia & Maddie, Griffin & Ryker, Brinley & Bodie, Georgia & Eva. They would love their facetime and window visits, and the drawings, photos and crafts that would proudly be hung in their den for them to enjoy.
Throughout Frank's recent struggle with cancer, heart and lung health issues, he kept a positive outlook. He chose to focus on the good things in life and to show appreciation to those that helped him out. He praised and took great joy in his family. His last two weeks brought him much happiness to be able to watch from his living room window the company he founded in Birnam at the Townsend Meadows Phase 3 Project. He and Elsie took pride in watching the 3rd generation continue the legacy that they started back in 1973.
"Don't be sad that I am gone. Be happy that I lived life to the fullest." As requested by Frank -please raise a glass of whiskey in celebration of a life well lived.
Those wishing to attend visitation are asked to register at https://signup.com/go/npnpGhj Online condolences may be left at www.forestfuneralhome.com Funeral arrangements entrusted to DENNING'S OF FOREST
Share Your Memory of
Frank