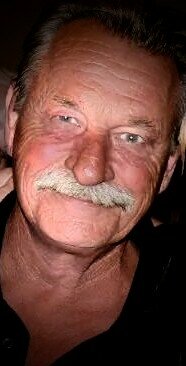 Obituary of Wayne Joseph Worsley
Wayne passed peacefully at home surrounded by his family sharing stories through laughter and tears. We will cherish all our memories with Gump and keep them close to our hearts forever.
Donald and Alice Worsley became the proud parents of Wayne Joseph Worsley on February 5, 1951. Soon after the family expanded to include Wayne's younger siblings, Don Worsley, Linda Mielkie and twin brothers, Tim and Tom Worsley. Straight out of high school in 1969, Wayne started his 36 year career at Dow Chemical in Sarnia. In 1975 he moved to Blue Point - his forever home for 58 years. He was the Father of 3 beautiful children, Kimberley, Shelley and Michael. Wayne fully embraced the addition of 4 step children, Jessica, Eric, Dawn and Luke. He was known lovingly as Papa Gump to Deegan, Aiden, Sophia, Armaan, Joseph, Vincent, Thomas, Johnathon, Ava, Dekker and Julia.
No matter what Wayne endeavoured to do, he excelled at it all with such ease and a silent confidence. He was an accomplished swimmer, played football and he was a race car driver. He enjoyed hunting, fishing, boating, fourwheeling and riding the Harley. He will definitely not be happy I mentioned it but he also played the piano which melted my heart the first and only time I caught him playing one. We were both passionate about the health and well being of the environment and loved watching all the wildlife around us. It would mean alot to Wayne if donations were made in his memory to the Bluewater Centre for Raptor Rehabilitation in Wyoming, ON.
They say the third time's a charm. Well, it was for Wayne anyway thanks to fate allowing our paths to cross. We were two old souls meant to meet at that moment in time and begin a journey of redemption, healing, foregiveness, love, compassion and the freedom to just be us - unconditionally. I loved every single thing about him, even if I didn't like it.
Wayne's strong and fearless facade guarded his deeply wounded and flawed interior. He was an intensely private man. Beneath all the hidden layers of emotional trauma and pain was a beautiful, pure and well protected spirit that will be forever etched in mine. We were Soulmates so lost in love. My heart is broken in a million tiny pieces but I take comfort in knowing that fate will reunite us again one day. All my Love, Kristen, xoxo
"Cherish the minute you say Hello, because it takes forever to say Goodbye."
Online condolences may be left at www.forestfuneralhome.com Funeral arrangements entrusted to DENNING'S OF FOREST
Share Your Memory of
Wayne