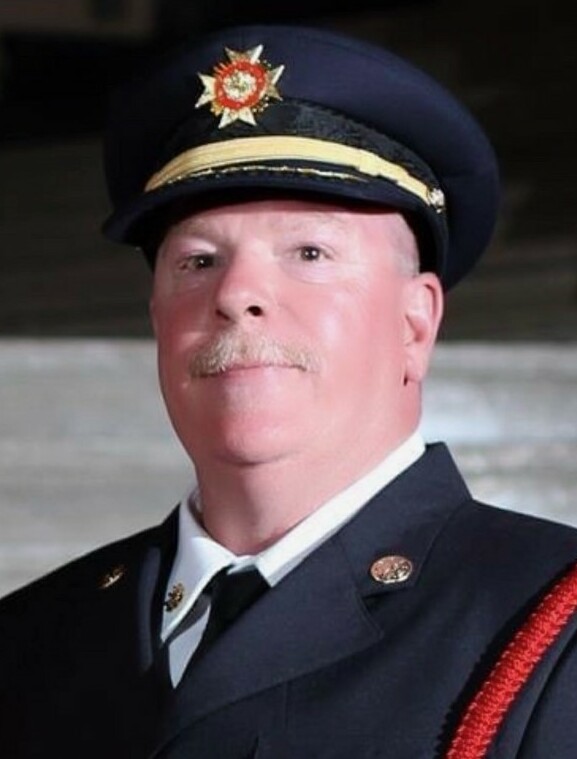 Obituary of Barry Peter Brown
With his family by his side, Barry Peter Brown passed peacefully at Victoria Hospital on November 26, 2021 at the age of 58.
He was tremendously loved and will be missed greatly by his loving wife Corrine Brown, his children Jeremy (Jeanie), Jordan, Jesse (Dakota), and Tahneesha (Kyle),and his grandchildren Lilly Grace, Billie, Nathaniel, Benjamin, Layla, and Sawyer. He is survived by his loving Mother Carol Brown and his brother Larry Brown. He will be welcomed into heaven with open arms by his Father Gerald Arthur Brown. He will be greatly missed by his extended family and many nieces, nephews, and cousins and his Firefighter Family, and his friends.
Barry was a devoted and loving husband, son, father and papa. He was a great friend and mentor to many.
Barry worked for many years as a carpenter alongside his brother and father for the Carpenters Union Local 1256. He also was a proud member of the Kettle and Stoney Point Fire Department where he served as their Deputy Chief for many years. He was passionate about his role as a firefighter and loved all things pertaining to the fire department, especially his firefighter comrades. He loved to inspire that same passion for firefighting in others and share his knowledge and show off all the new technology and latest gadgets that could be used to do their jobs to best of their ability and keep their community safe. He loved serving his community and made many lifelong friends along his journey. He was a man that could make friends anywhere, and always had a friendly smile and kind words or a silly joke to make you laugh (and sometimes shake your head). He had his own 'Barry-isms' and was fluent in pig Latin and was the best at telling corny 'dad' jokes. He made the best cup of tea, it could heal anything from a sore tummy to a broken heart.
He was extremely proud of his family and loved his children and grandchildren with all that he had. He always let them know how much he loved him and always did his best to make happy memories with them.
The family will be receiving guests at their home, 9172 Centre Side Road, Kettle Point, Ontario, on Monday evening, November 29, 2021, from 7:00 pm, and Tuesday, November 30, 2021. A Funeral Service will be held Wednesday, December 1, 2021, at 2:00pm at Faith Builders International located at 6283 Hawk Cres., Kettle Point, Ontario. Please register to attend by visiting https://signup.com/go/TTkSQqg
To those looking to make donations, they can be made to the Canadian Fallen Firefighters Association. Online condolences may be left at www.forestfuneralhome.com Funeral arrangements entrusted to DENNING'S OF FOREST
Share Your Memory of
Barry