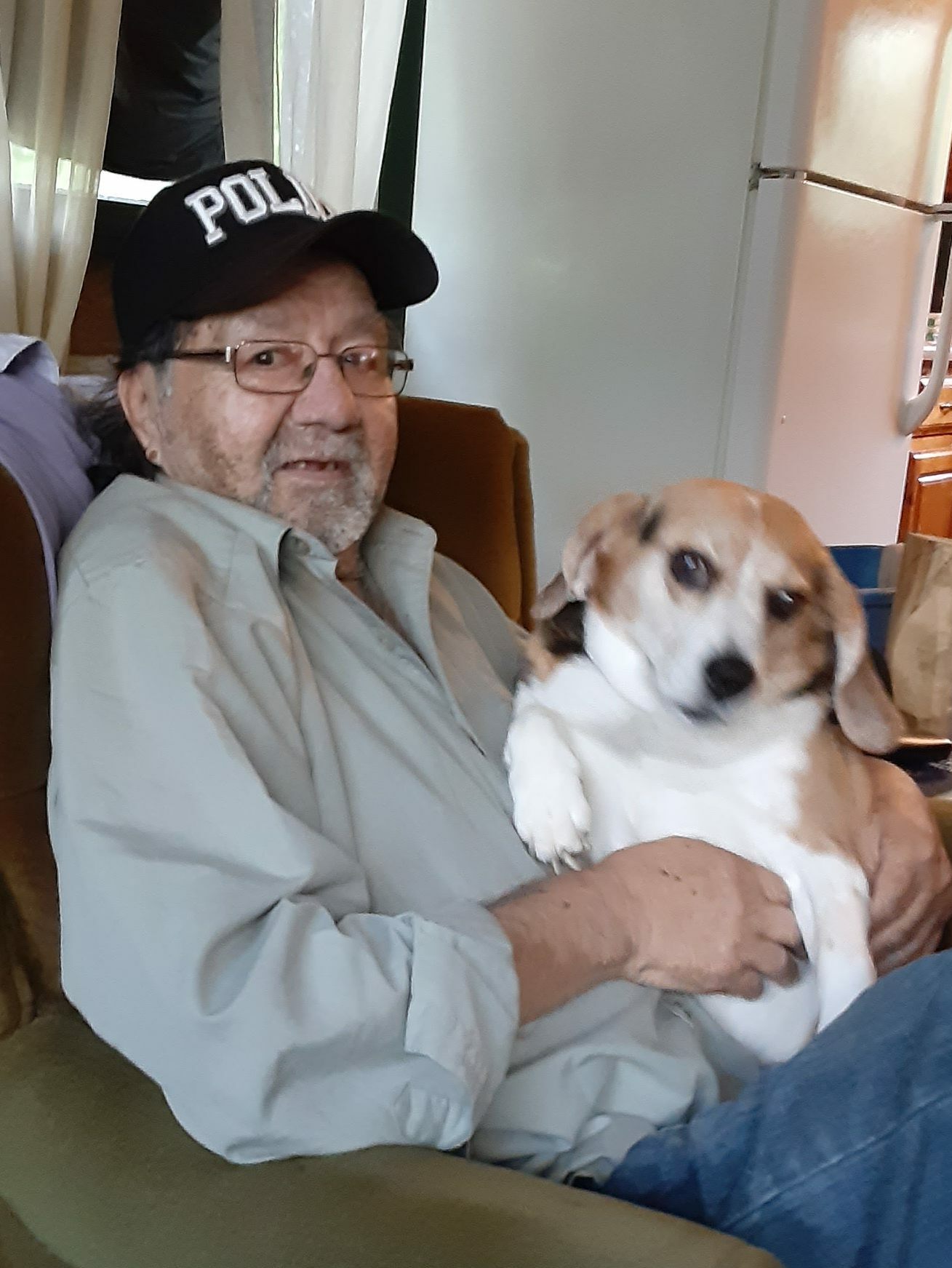 Obituary of Kerwin Russell Shawnoo
It's with great sadness to announce that Kerwin Russell "Stu" Shawnoo started his journey home on December 22, 2021 at the age of 64.
Stu was the loving father of Russell Big-Bear Fisher (Amy) and Kerwin "Shawn" Shawnoo. Grandfather to Andrea George-Fisher and Hayden George. Survived by his siblings Murray "Blake" Sr. (Judy), Vanessa "Dish" (Bruce), Nicole and sister-in-law Greta Shawnoo. Preceded by his parents Gloria "Jennie" George and Russell "Rusty" Shawnoo, daughter Wanita and his siblings George, Franklin, Carter and Benny Shawnoo. He will also be missed by many aunts, uncles, nephews, nieces, cousins, extended family and friends and lastly by his devoted companion "GIRLIE".
Stu knew, had it not been for the interference of the Political Realm, he'd might have received his rightful place in life. As a victim of the times, Stu did his best to move forward learning in his own way and style. He was a back-yard mechanic, fisherman, hunter, carpenter homecare worker and an artist of soap stone and woodwork carvings.
Back in the day, Stu was a frequent patron of the Thedford Hotel; one of his chosen names for the establishment was Calderbite, commonly known as The Dirty Dog. Stu was quick with his tongue, he could verbally come back with a sarcastic reply when he needed to. During Stu's school years there was a bus driver named Curly Cottrell, many times Curly had been heard saying he'd like to get off and kick Stu's behind, Stu moved at his own pace, similar to the movement of a turtle.
Stu fought a good fight, he knew and held deeply within him, that he was much more than society would allow. You go into his home and there was his story, his longing for his rightful identity as a true Shawnoo/Shawnee. Without real reconciliation and this pandemic hardship, Stu went down hill knowing he'd done good.
All of His Relations
The Visitation and Funeral Service will be held at 9444 Lake Road, Kettle & Stony Point First Nation with the Visitation on December 27, 2021, from 2:00pm to 8:00pm. IMMEDIATE FAMILY - Funeral service will be held on December 28, 2021 @ 1:00 pm. FOR GENERAL PUBLIC – Burial service to follow at the Kettle & Stony Point First Nation Cemetery.
Covid regulations in place. Please wear a mask and sanitize upon entering. Online condolences may be left at www.forestfuneralhome.com Funeral arrangements entrusted to DENNING'S OF FOREST
Share Your Memory of
Kerwin