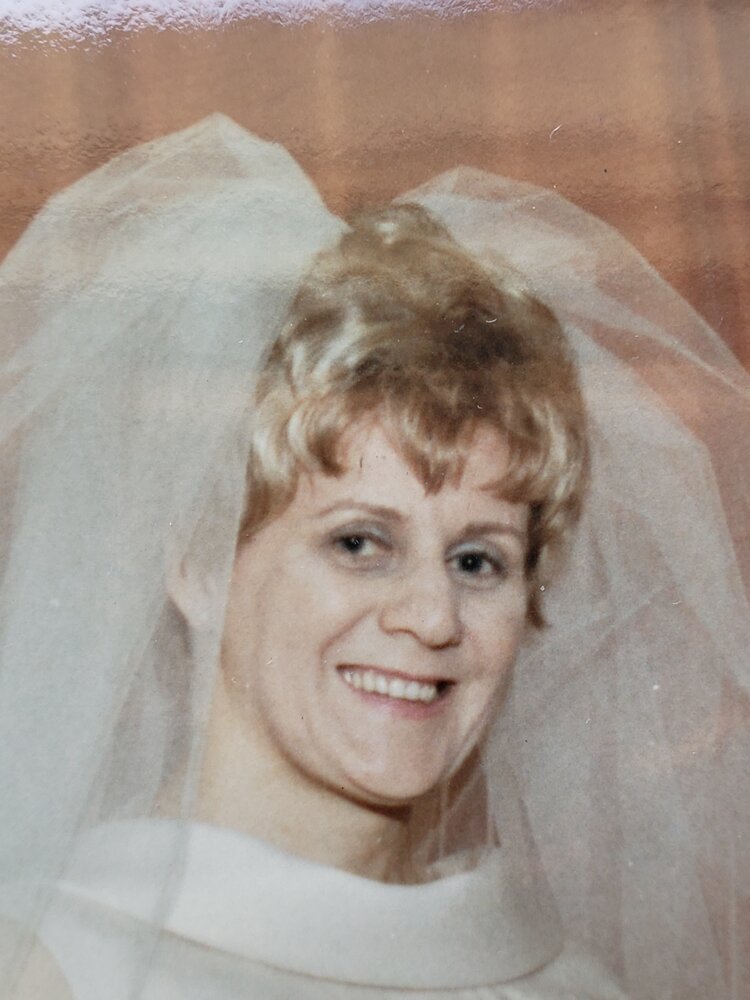 Obituary of Elsie June Renton
In her 91st year, Elsie June Renton took her last breath in the evening of Monday, April 25th, 2022.
Elsie was born on June 4, 1931 to Canadian Artist, Isabel Grace McLauglin. When Elsie was six months old, Jacob Scheib and Emily Ellen Scheib were blessed with this little girl and Elsie was lovingly adopted and thereafter became known as Elsie June Scheib. Since Emily Scheib was one of Jehovah's Witnesses, together with Jacob's support, she raised Elsie as one of Jehovah's Witnesses too. Throughout her life, Elsie made this heritage her own and developed strong faith in her Creator. She often remarked on how appreciative she was that the family she found served Jehovah.
On the 6th day of April 1968 at the Park Plaza Hotel in Toronto, Elsie married Norman William Renton. They supported each other, side by side, for the next 52 years until Norman fell asleep in death on April 5, 2020.
More than anything else on this earth, Elsie loved her family. Having had no children of her own, she was especially fond of all of her nieces and nephews and their children both on the Renton and Scheib sides of the family. Elsie was predeceased by her husband, Norman and by her brothers, William, Albert and John Scheib, by her sister-in-law, Phyllis "Bonnie" Scheib, and her niece, Margaret Ann Stewart (nee Scheib).
In addition to many nieces and nephews and grand nieces and nephews, Elsie will be lovingly remembered by Robert and Jane Scheib, Debra Boyko and Randy Scheib; Paul and Linda Scheib; Ian and Kathe Renton of Denmark; Lois Renton; Derik and Tine Renton; and by Deanne and Yvon Desgroseilliers.
Elsie loved parties, but for Elsie, the very best parties were those that brought her family all together. It was one of her favorite topics for conversation. Another was the hope set out in the Bible for the wonderful future our Creator has in store for humans recorded at Psalm 37:10, 11 and 29 – "Just a little while longer, and the wicked will be no more; You will look at where they were, And they will not be there. But the meek will possess the earth, And they will find exquisite delight in the abundance of peace… The righteous will possess the earth, And they will live forever on it." In our restored earth, our Creator will bring to life all those sleeping in death. We very much look forward to throwing Elsie the most wonderful party yet, a resurrection party where we will welcome back Elsie and Norm. How she will delight to assist in the planning of many more resurrection parties!
A joint funeral for Elsie and Norman Renton is planned for Saturday, June 11th, 2022 at 1:00 p.m. on Zoom. For the Zoom I.D. and password, please contact Deanne Stewart-Desgroseilliers at deannedori@gmail.com or 519-719-5544.
Donations may be made to the worldwide work of Jehovah's Witnesses through the website JW.org.
Online condolences may be left at www.forestfuneralhome.com Funeral arrangements entrusted to DENNING'S OF FOREST
Share Your Memory of
Elsie