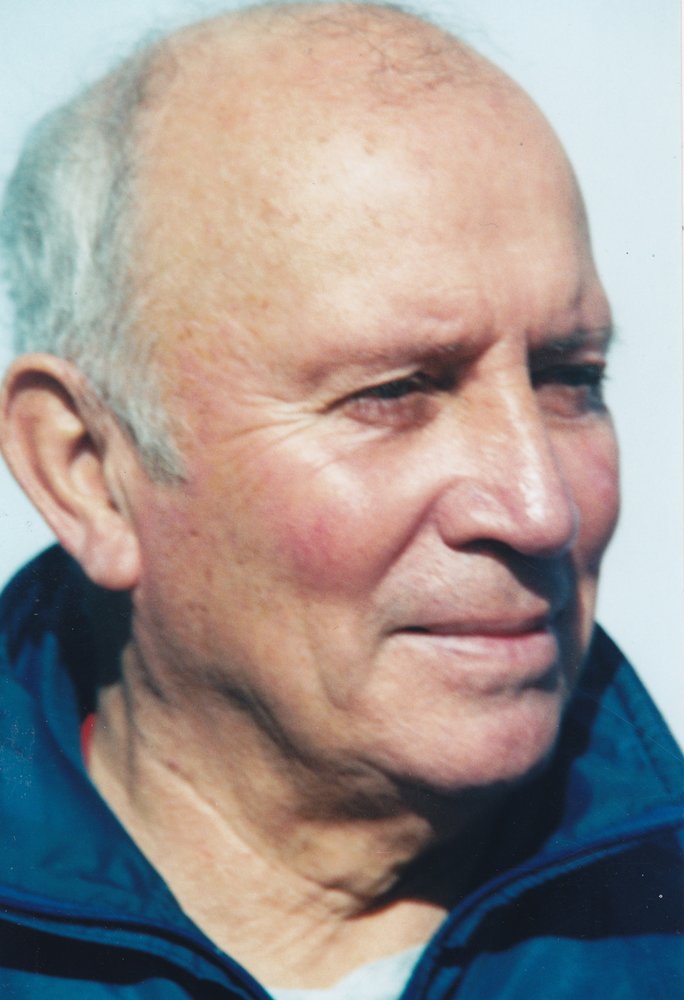 Obituary of Jack Rome
It is with a mixture of sadness and joy that we announce the passing of John "Jack" William Rome on December 12, 2020. Jack died peacefully at home in the presence of his family the age of 87. Although his passing will leave a huge emptiness in our lives, we celebrate the fact that he is now forever at home with his loving heavenly Father.
Jack was born September 7, 1933 in Toronto to John Alexander Rome and Alison (Brandon) Rome. He was the eldest of four children and the only son. Growing up, Jack developed an interest in sports and became a gifted athlete: particularly in gymnastics and football. This interest grew into a lifelong passion which led Jack to McMaster University. Here he continued to participate and excel in many sports, most notably football. Although Jack was drafted to the CFL, he chose to pursue a teaching career.
This choice led Jack to Sarnia where he embarked on a fulfilling career as a Phys. Ed. Teacher at SCITS secondary school. Here Jack shared his love of sports with his students. Jack was a very competitive athlete himself and as he coached a variety of school teams, he encouraged his players to put forth their best effort. However, he emphasized that it was equally important to be a good sport, a gracious loser, and to have fun.
He was always eager to try new challenges and much of his free time was spent at Pinsonnealt's Fitness Club where he became a proficient squash player. He also enjoyed working out there and lifting weights. Rumour has it that he also became quite proficient at lifting a beer at the onsite pub with fellow athletes.
Jack's move to Sarnia also led to his meeting and marrying Carol MacNeil in 1957 with whom he shares five wonderful children, 10 amazing grandchildren, and 11 adorable great-grandchildren.
When the school year was finished, Jack headed out to Ipperwash Army Camp where he was the sports director for the cadets. Here he met other sports enthusiasts and developed lifelong friendships with his co-workers. As well, he developed a love for the beautiful beaches in the area and moved to Ipperwash full-time following his retirement.
On December 22, 1988, Jack married Beryl Taylor Lonergan. He enjoyed 37 years with his soul-mate.
Jack was a very welcome addition to Beryl's family, especially as her grandchildren's beloved Papoo.
In addition to sports of any kind, Jack had a passion for learning and went back to school in 1968. He attended Eastern Michigan University where he earned his Masters in Phys. Ed.
He spent his entire teaching career at SCITS but in his quest for new experiences, he made a lateral move from the gym to the math and science department during the 1970's. Jack continued to love sports and stayed involved with the school teams as a coach and referee.
Jack was gifted in many ways and was the recipient of many blessings but the greatest of these was his salvation through Jesus Christ. In 1988, he surrendered his life to his Lord and entered into an eternal relationship with Him. Although Jack was dealing with dementia for the last decade of his life, his faith remained strong and it has been a joy to hear him singing praises to God during services at Sovereign Grace Community Church. Despite his hearing impairment, Jack continued to enjoy the fellowship with his church family until the final year of his life. We look forward to our reunion with him.
Jack is survived by his loving wife, Beryl, and by his children Jamie (Laurie), Leslie(Peter), Mark, Kim, Debbie, Kari, and Kevin (Christine). Grandpa Jack will be fondly remembered by Corey (Matt), Jenny (Dane), Paige (Rob), Paul (Megan), Tom (Erin), Luke, Regina, Jacob (Ila), Zachary (Katrina), Evan, Derek, Caitlin, Nathan, and Jamie. Great-Grandpa will forever hold a special place in the hearts of Bodhi and Milo, Georgia and Bonnie, Cadence, Codi, and River, Bennett, Harrison and Sullivan, and Isabella.
We are very thankful for the support that we received from the palliative community care team. With their help, Jack was enabled to stay in his own home and have a comfortable end of life experience. A very special thanks to CJ, Allie, and Danika for your loving care for this special man and for all of us.
While in his 80's, Jack was still participating in fundraising events such as "Give the Kids a Lift" bench press competition. This was a charity very dear to his heart. In lieu of flowers, please make a donation to Pathways Health Centre For Children.
Private Funeral Service. Those who wish to view the Service are welcome to visit the Denning's of Lambton-Middlesex Facebook page at https://www.facebook.com/denningfuneral/ on Friday, December 18, 2020, at 11:00 am. Online condolences may be left at www.forestfuneralhome.com Funeral arrangements entrusted to DENNING'S OF FOREST
Share Your Memory of
Jack